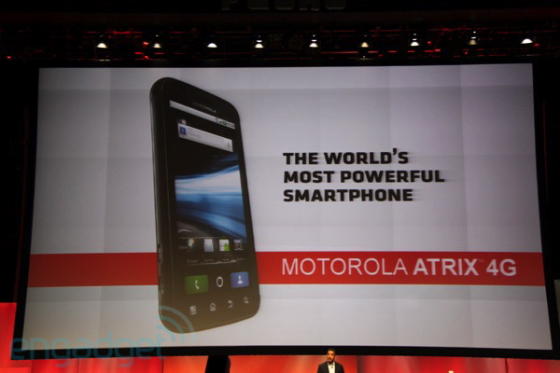 The first Android device to be revealed is the Atrix 4G. Motorola have branded it as "the world's most powerful smartphone" and it's for a good reason.
It packs a dual-core processor and a whopping 1GB of RAM, but that's not all. The Atrix 4G can be placed in a dock to become some sort of minicomputer – you can output the phone's screen onto a HDTV with a HDMI cable, you can connect a mouse and keyboard to the device as well and have a fully functioning computer. In this mode, the phone will run a special full-screen version of Android.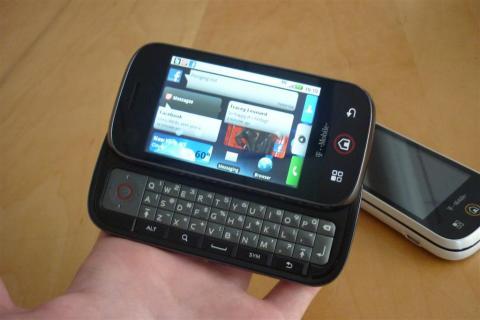 The second product is the Cliq 2. We caught wind of last week in leaks and it is now official. It will pack a 5 megapixel camera, a funky turtle-shell style keyboard, and it will run on T-Mobile's 4G network. It's going to use Motoblur, a custom software from Motorola that is people centric, so expect it to fill the need of a "social phone".
The third product to be shown off is the Motorola Droid Bionic. It's an LTE smartphone for Verizon's network (finally). It packs a 4.3″ screen, a front facing camera, a dual-core processor with 512MB of RAM. It also runs on Android 2.3 (Gingerbread).
The fourth product to be shown off is Motorola Xoom. Their upcoming Android tablet will be powered by a Tegra 2 processor and run Android 3.0 (Honeycomb) – of course, this is all stuff that we've known before, but it's good to have official confirmation from Motorola themselves. The tablet will be shipped in Q1 2011.