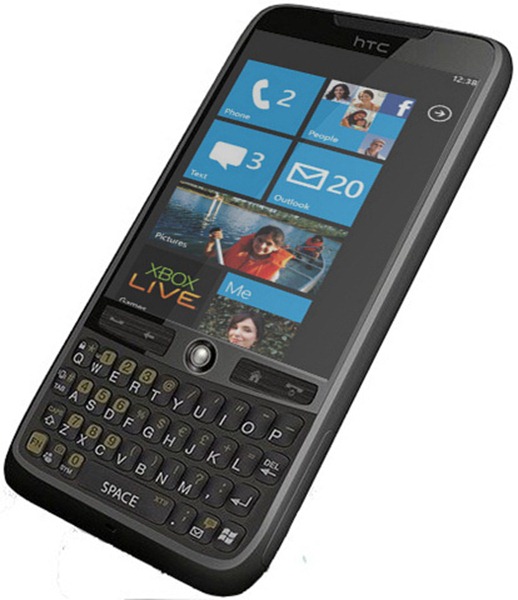 Up till now we had expected the lower resolution screens to be destined for cheaper tertiary markets, but it now appears Microsoft never intended to completely abandon the "Blackberry competition" market, and we should see devices with the above form factor some time next year, by which time of course Windows Phone 7 will also have most of the business-friendly features left on the cutting table for the current release.
During an interview with Silicon, Microsoft's Paul Foster told them that:
"WP7 devices will have one of two screen resolutions – either 800 x 480 for large touchscreen devices with the potential for slide-out Qwerty keyboards, or 480 x 320 for 'BlackBerry' style handsets that can incorporate a Qwerty on the front of the device. Microsoft expects the majority of WP7 devices to have the larger screen resolution at launch, with smaller resolution handsets coming later."